You will discover through this article the manufacturing process of our Rwandan baskets, a true masterpiece of craftsmanship that you love and which bring a real original and exotic touch to your interior decoration. Good reading! 

Multifunctional objects that can be used as trivets and placemats for flat versions, and as fruit baskets, bread baskets or various storage for the hollow version, our baskets "Made in Rwanda", entirely hand-woven by the women of the association Talking Through Art, are 100% ecological products.
Indeed, they are composed on the basis of straw coated with a fiber from a plant called Sisal. This fiber is extracted by hand and is initially white. It is then dyed in different colors which are essentially ecological, to obtain the variants that will make it possible to make the magnificent graphics that you observe on the various finished products.
The real plus of these products is their use in wall decoration because you can compose your painting at your convenience by mixing different sizes and shapes, and by combining the colors you like.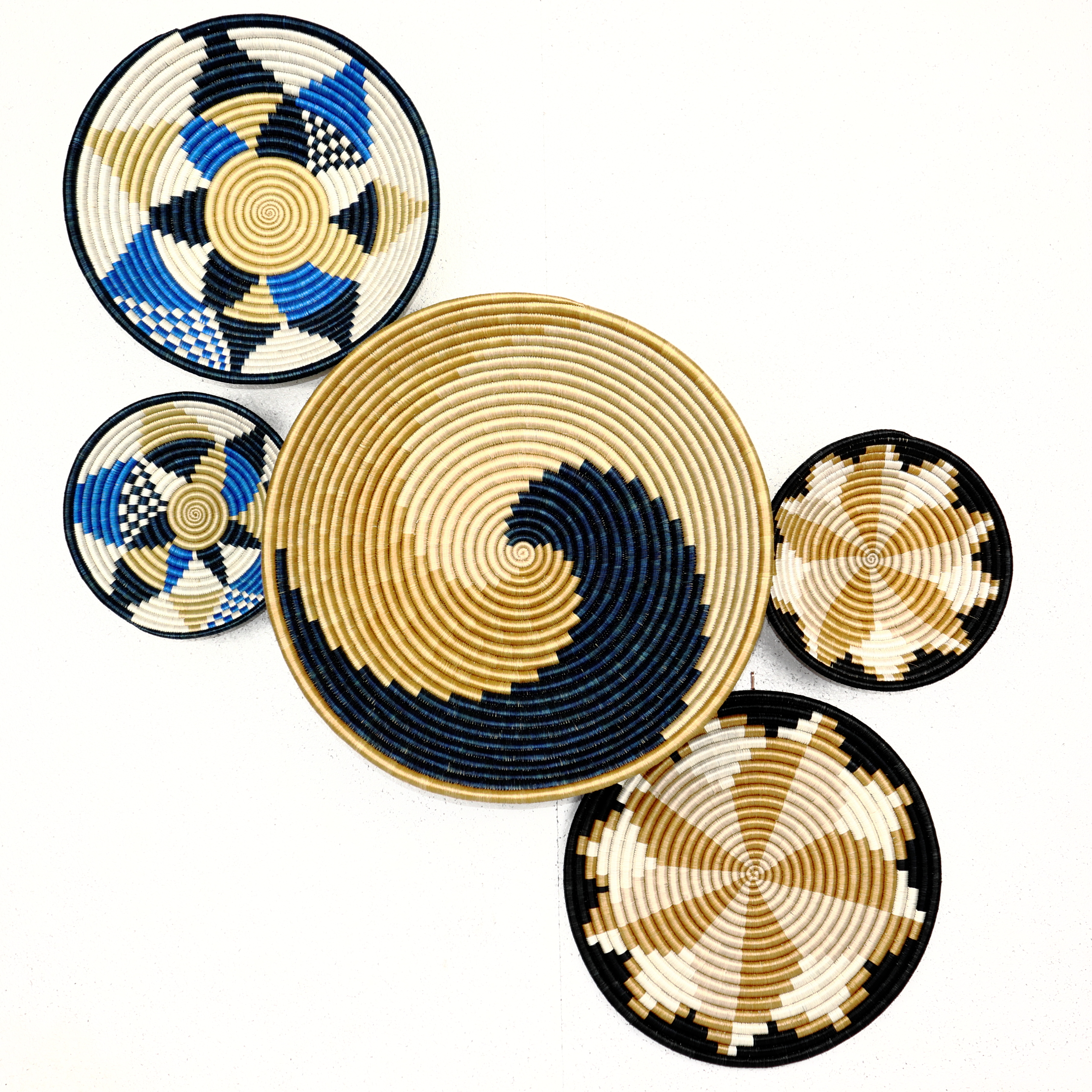 Our baskets are woven by disabled women from the TTA association based in Kigali, Rwanda. These women are survivors of the Rwandan genocide that marked them in their physical and mental integrity.
Thanks to the association and especially to their incredible know-how in the field of artisanal basketry, they have gradually regained self-esteem and a means of subsistence for themselves and their families.
The association also supports the education of children of women with disabilities and offers art therapy sessions, English courses, family planning and other life skills courses, All with a view to strengthening the confidence and self-esteem of its members, and helping them to become independent and active participants in Rwandan society.